At only 19 years old, Kylian Mbappé already impresses the world of football with his performances in Monaco, PSG and even Team France.
The young Frenchman left to realize an exceptional career in the image of his idols which he spoke during an interview granted to Foot Mercato.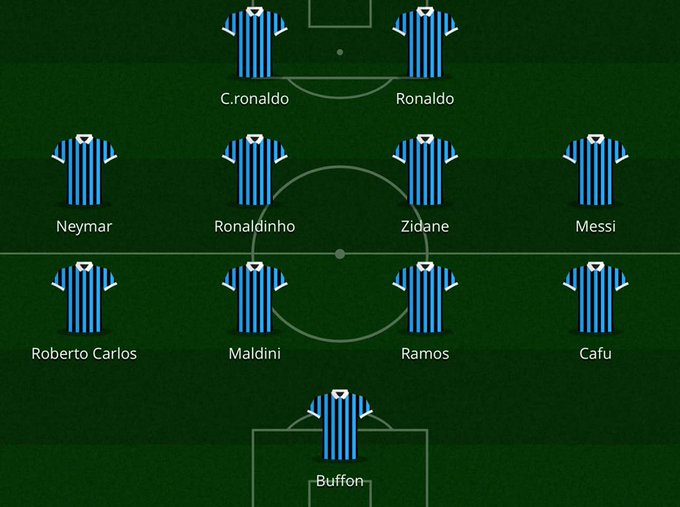 Indeed, the PSG striker was invited to give his dream eleven that you can discover below and also took the opportunity to drop a note on each player component.
Buffon: « He marked the history of football with the titles he won, but beyond that, he's a great man. »
Roberto Carlos and Cafu: « I love the offensive side ».
Maldini and Sergio Ramos: « I would make a Maldini-Ramos defense. I really admire Sergio Ramos, especially for his important goals. »
Zidane and Ronaldinho: « The first is simply the best player in history. The second revolutionized football with his dribbling, his goals and his smile.
Messi: « He has marked football with his fingerprint and has not finished doing it. It's a source of inspiration.
Neymar: « He has marked my youth with his fantasy and his artist side that impresses me ».
Ronaldo: « For his dribbling, his speed, he also marked my childhood. »
Cristiano: « For its complete side ».