Arrived at FC Barcelona this winter, Philippe Coutinho should finally take his first steps with the Catalan club this Thursday night in the King's Cup against Espanyol.
The Brazilian, injured at his signing, is indeed fully recovered and will be able to help his new team to qualify for the semi-finals of the competition.
Beaten in the first leg (0-1), the men of Ernesto Valverde will need to go out a high level match to get rid of Pericos.
For his great debut with Barça, Philippe Coutinho was put in the best possible conditions. Especially, during an interview with Ronaldinho, the young Brazilian received a sublime advice to succeed in the colors blaugrana: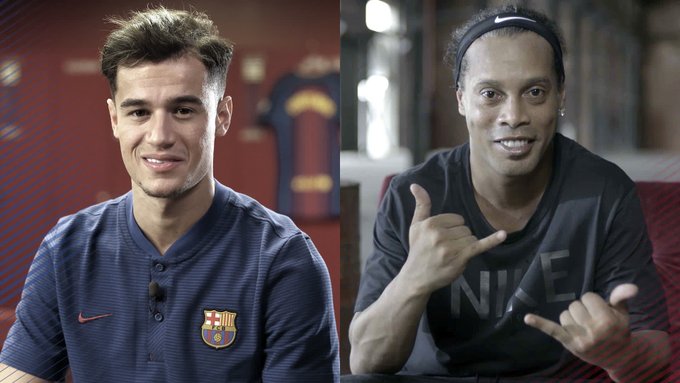 « Philippe, I wish you all the success of the world. You have to give everything and make people happy. That's what they like. Enjoy yourself and the rest will follow. Be at peace with yourself. »
Beautiful words that the former Liverpool player will have to keep in mind to play as freely and simply as possible with very fit teammates such as Lionel Messi, Luis Suarez or Jordi Alba. Also note the first presence in the group of FC Barcelona Colombian Yerry Mina.